Event Details
FMLA Mini Seminar - March 27 - Daphne
Date:
March 27, 2020, 11:30am – 3:30pm
Organizer:
Location:

Thomas Medical Center-Daphne
27961 U.S. 98 #21
Daphne, AL 36526

Price:

See Eventbrite for ticket pricing

Event Type:
iCal link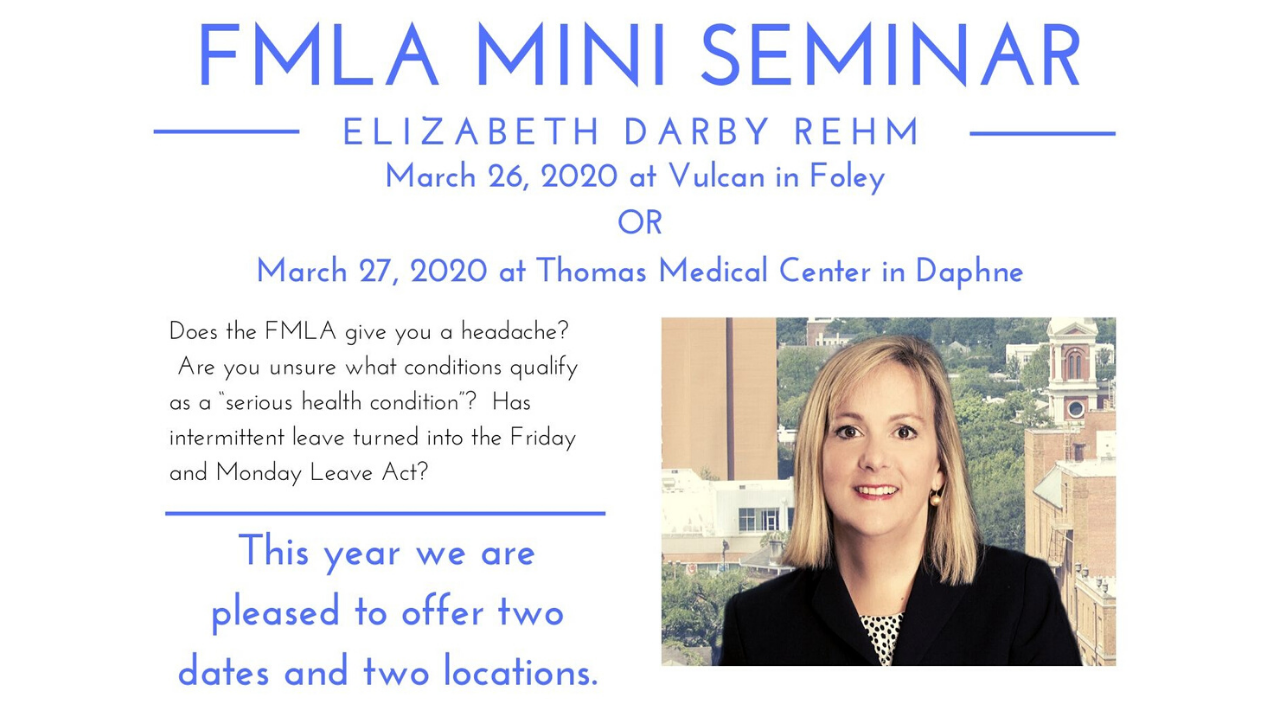 That's right, Beth is back and filled with more FMLA fun, facts and information!
This nuts and bolts mini-seminar is designed for the FMLA newbie as well as those more experienced with the FMLA. We will cover eligibility, notice requirements, drafting an FMLA policy (and the potential effects on your other policies), FMLA forms and documentation, deciphering completed medical certifications, tracking FMLA, intermittent and reduced schedule leave and employer best practices for properly handling the FMLA and avoiding employee abuse. The seminar will also cover more complicated issues such as the FMLA's interplay with the ADA, USERRA, the FLSA and worker's compensation.
Each participant will receive a sample FMLA policy, all documentation necessary to comply with the FMLA, a flowchart for determining whether an employee or covered family member has a "serious health condition," along with written best practices.
Click here for tickets to the Foley morning session on Thursday, March 26 from 8:30 AM to 12:30 PM at Vulcan, Inc.
Click here for tickets to the Daphne afternoon session on Friday, March 27 from 11:30 PM to 3:30 PM.